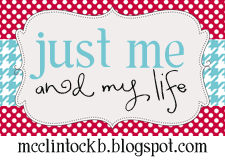 Big ups for link ups! Woot wooooot!
1. Describe your IDEAL Saturday.
I have lots of ideals actually, but I'll give a realistic ideal. Tomorrow I have a Saturday off and I couldn't be more excited! I've only had about 4 or 5 Saturdays off this whole year so this is something special. I am looking forward to a business meeting in the morning..my own business that will ultimately lead me to the life I've always dreamed of. Then either lunch with hubs or friends, a movie at the theater, and church. Then a quiet night with the hubs. A little Barnes time squeezed in somewhere too.
2. What is your favorite Thanksgiving dessert?
Hahahaaaa well. I never met a dessert I didn't like. But Thanksgiving wouldn't be Thanksgiving without a pumpkin pie. Although on Throwdown the other night Bobby Flay made a pumpkin bread pudding..I've been searching for the recipe, I must have that! But I haven't found a recipe that looks like the one he made. Anyone?
3. What is your favorite Thanksgiving tradition?
I was a flight attendant starting in 2001, then in 2007 I moved from the flying world to the hospital world..both industries that don't get holidays. I am usually working, sad to say! This is why I look forward to waking up early on a Saturday morning for business meetings, because one day, holidays will be all mine! And new traditions will be made. Really though, I just miss my family, who are in Chicago. I just want to go hoooooome for my mom's turkey.
Depends on where I am. Anywhere but Chicago, I do the cooking. In Chicago I make a dish or two and dessert.
5. Do you shop black Friday?
Helllllllllls no! You won't find me waking up at 3am on a day off..and I hate crowds, in particular vicious crowds.
Oh nooo. No no no.
Just no.
Happy Friday!!